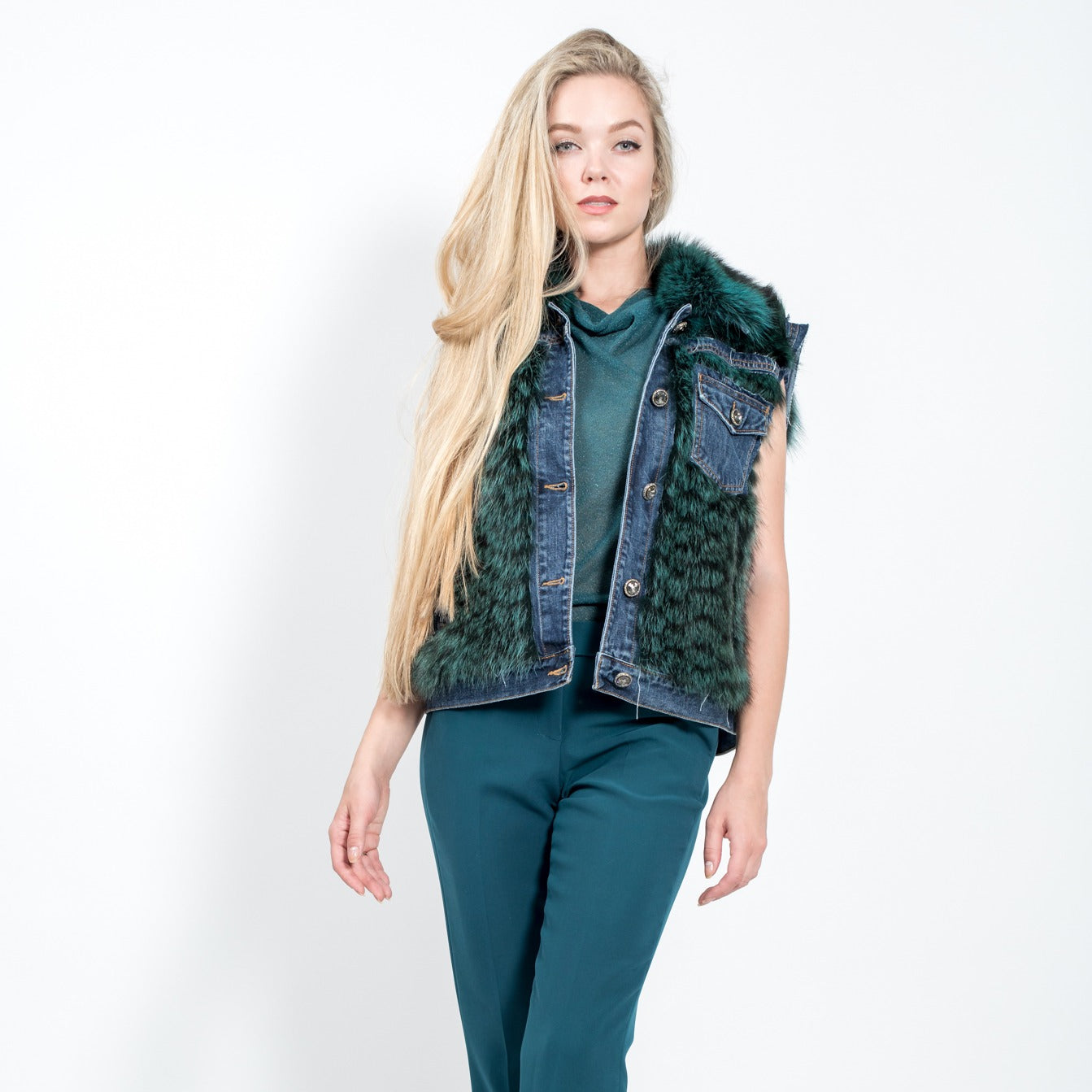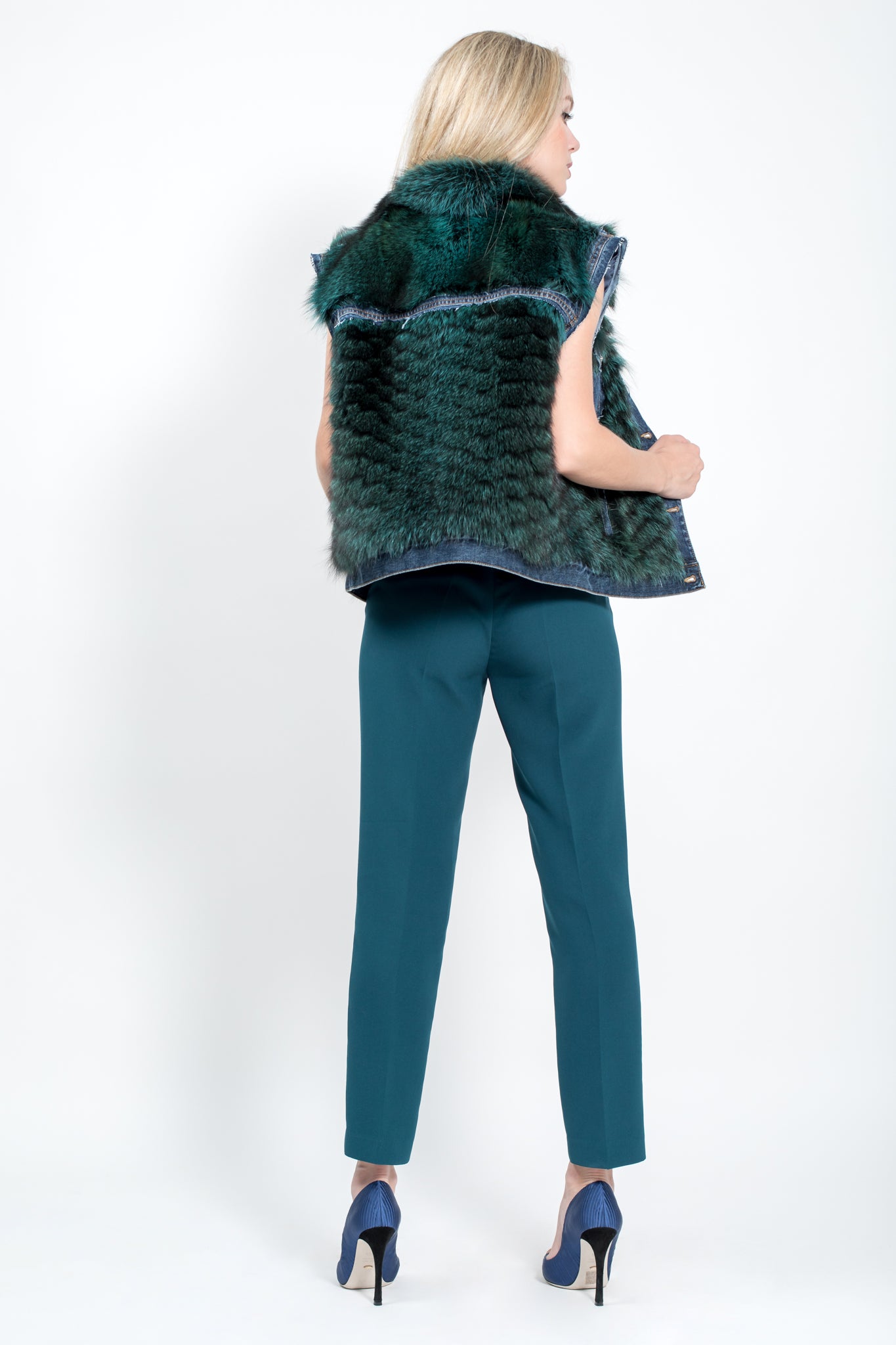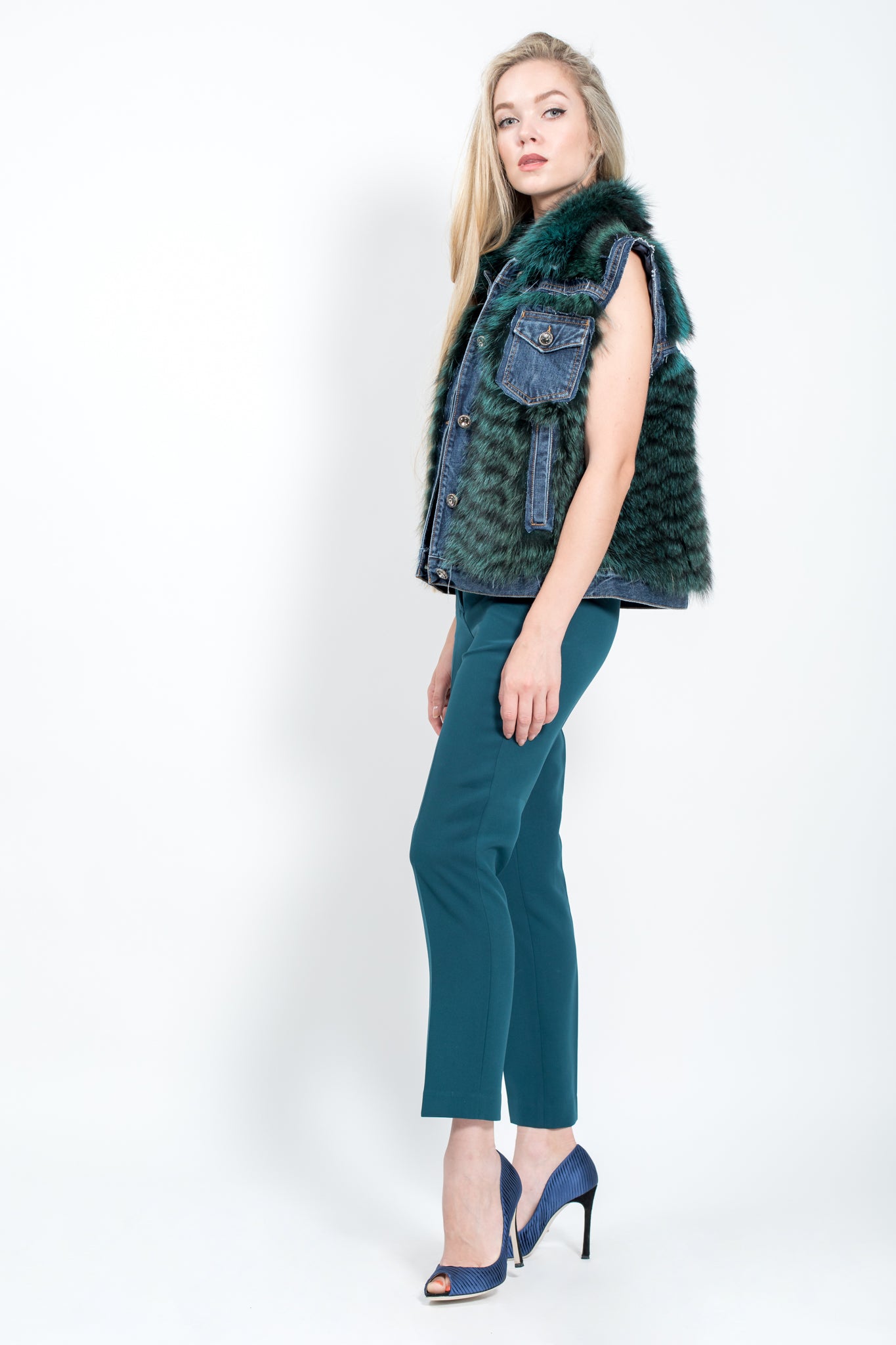 Fox Fur denim luxury vest
Iconic jeans vest embellished with deep green Fox fur 

A dark and contemporary vest, with a subtly dyed fox fur body, this is a perfect vest for casual events, be they during the day or evening.
A mysterious and beautiful look, this is the perfect way of standing out with some enigmatic colours.
Expertly dyed fox fur, in viscous shades of green, give an extra layer of style and luxury to these sporty jeans jacket. Wrapping around the collar, the fur ensures a look that is not over trendy and stylish, but comfortable and warm at the same time.
Designed and produced by expert Italian tailors, this vest features multiple exterior pockets, hand-sewn button clasps, and a lining of 100% organic silk.