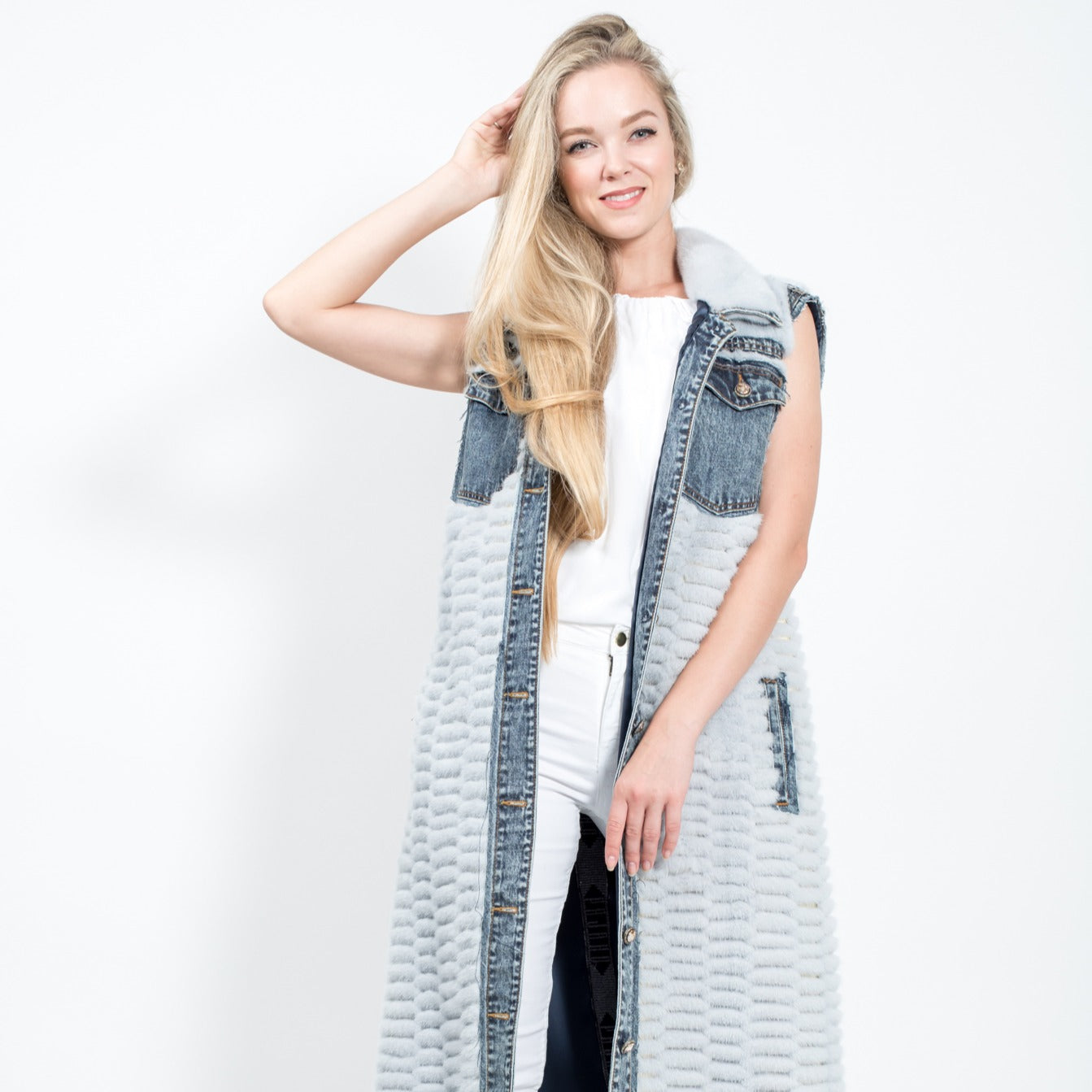 Jeans and Mink Fur Vest Fashion
Light blue jeans and mink fur vest
A bold and elegant new take on the long vest design, adding an additional layer of elegantly designed mink fur to your outfit.
 This is an overlayer which gives you a wide variety of fashionable options.
Keeping the iconic texture and design of jean vests across the top gives it a distinctive practical look, whilst its body of mink fur ensures a soft to the touch garment that is ideal for the winter weather.
A beautiful combination of blue, this is the perfect way to add an extra layer of style which is easily worn on top of almost any outfit. 
Designed and produced by expert Italian tailors, this vest also features a standing collar, button clasp fastenings, and a lining of 100% organic silk.