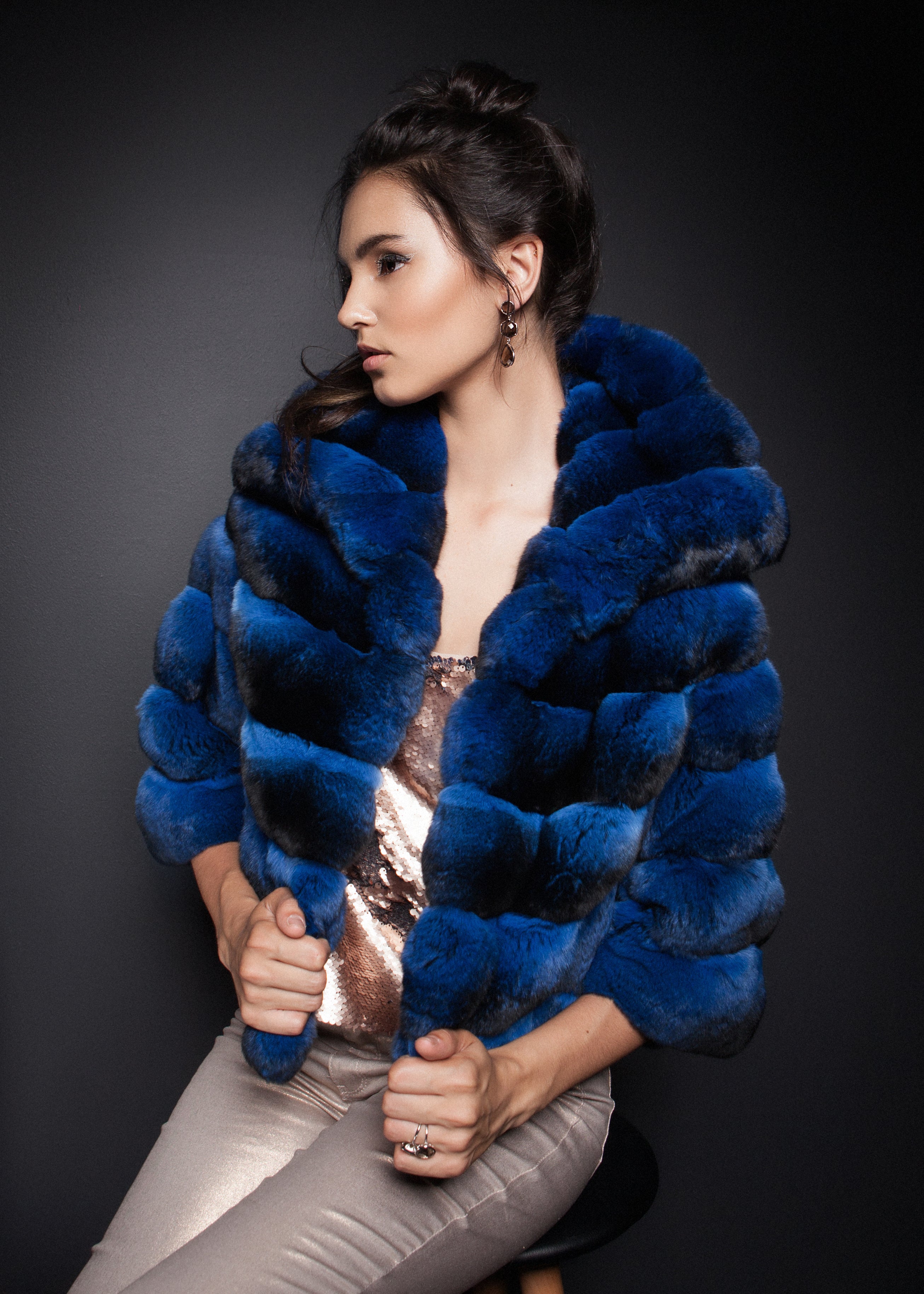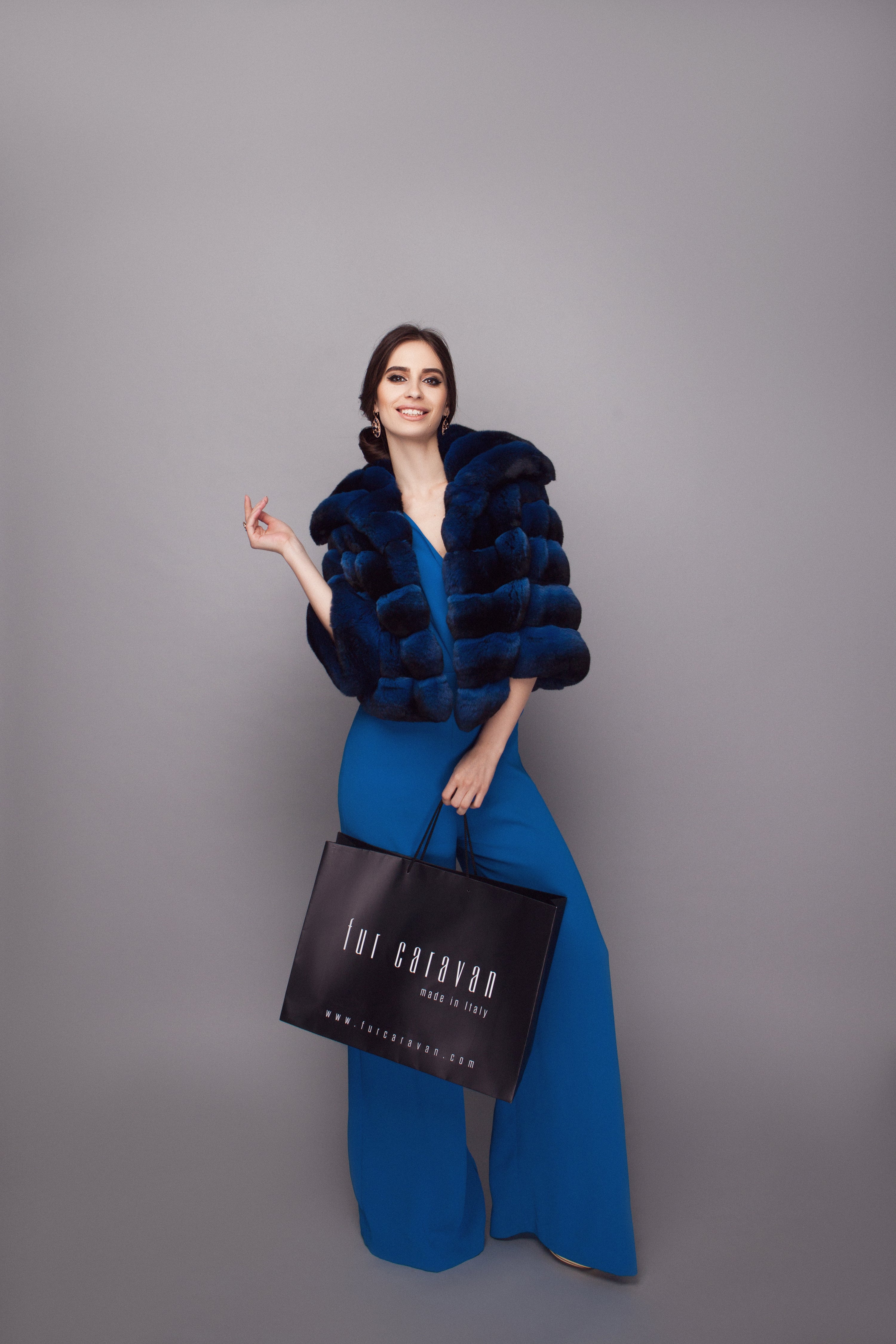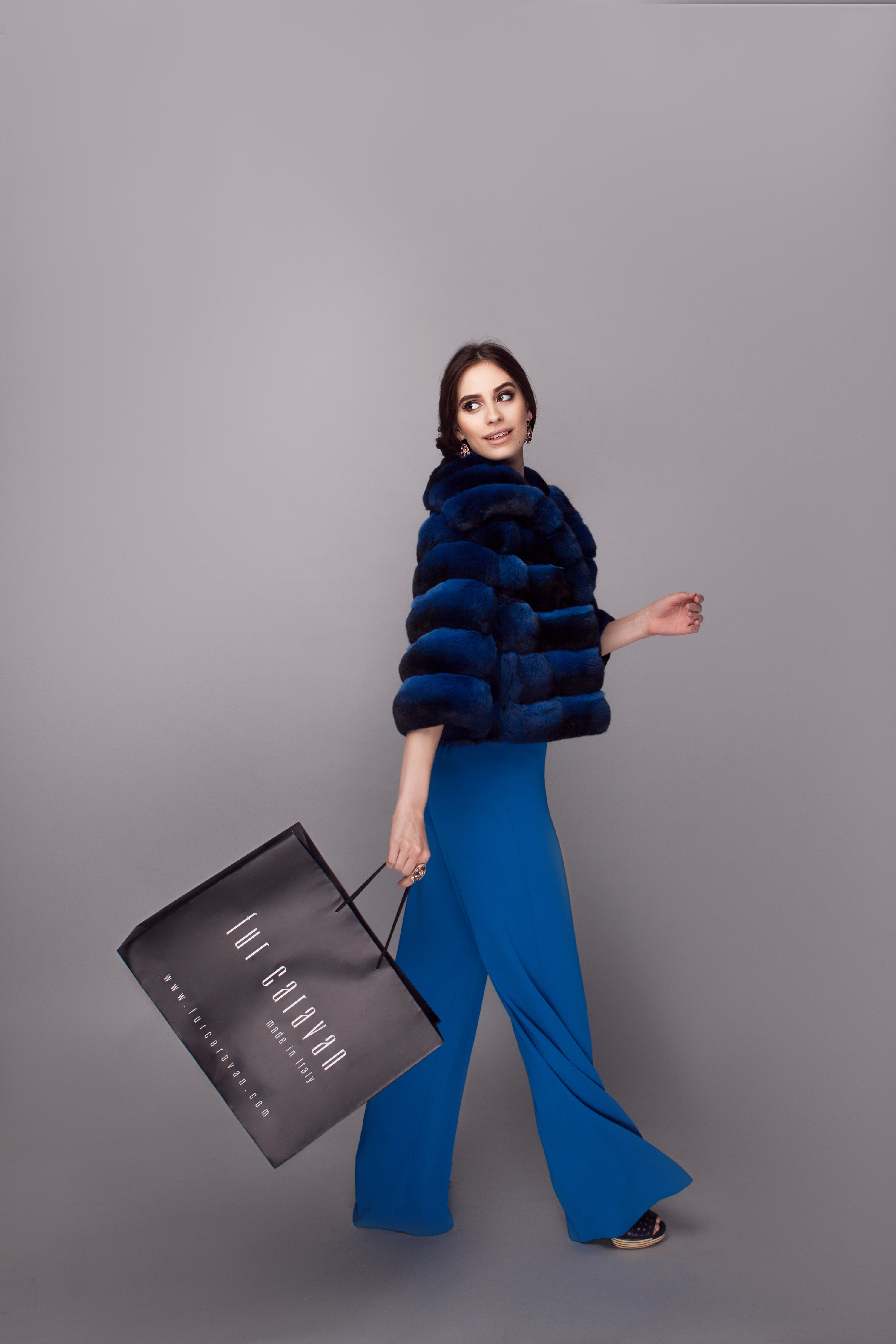 Chinchilla Fur Jacket for Women (Blue)
High quality chinchilla fur is fashioned into a rich, dark and mysterious blue jacket, an  immediately iconic look for any occasion.
This layered jacket's chinchilla fur body gives you a soft, comfortable and warm garment that is perfect for the colder times of the year.
Dyed in a beautiful shade of midnight blue, this jacket instantly draws the eye in with its compelling and mesmerising colour.
Easy to pair over jeans or leggings for a day time look, or an evening dress for dinner parties and social events during the cold winter nights.
The jacket has been designed and produced by expert Italian tailors, and features a lining of pure organic silk, distinctive horizontal tailoring, a large noticed collar and deep exterior pockets.
| | |
| --- | --- |
| Length | 46 cm |
| Colour | Dyed Blue |
| Collar | Large notched collar |
| Sleeves | |
| Lining | 100% silk |