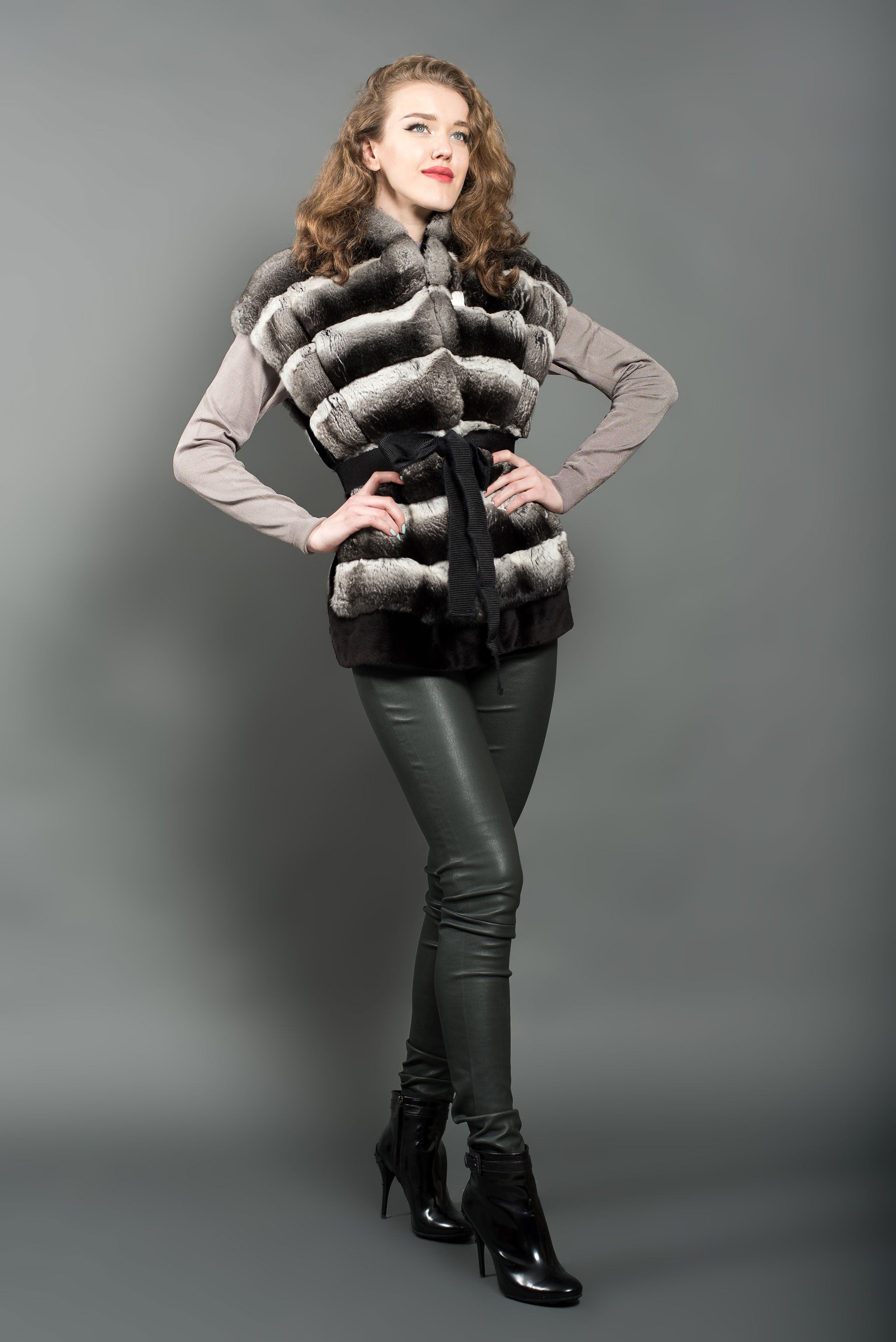 Elegant Chinchilla Fur Vest for women with shaved mink
Wrap yourself in luxury with this elegant real fur vest for women crafted from soft chinchilla fur and trimmed with shaved mink along the hem. The style comes in timelessly elegant grey hues, the look is textured. The collarless vest has a V-shaped neckline and features pockets at the front. Finished with a silk lining, the design is as comfortable as it is luxurious. Wear yours with a pair of black trousers and a simple blouse.
This black and white chinchilla fur vest lined with black shaved mink is designed and produced in Italy using the highest quality chinchillas' furs. 
Length  60 cm
Lining 100% silk