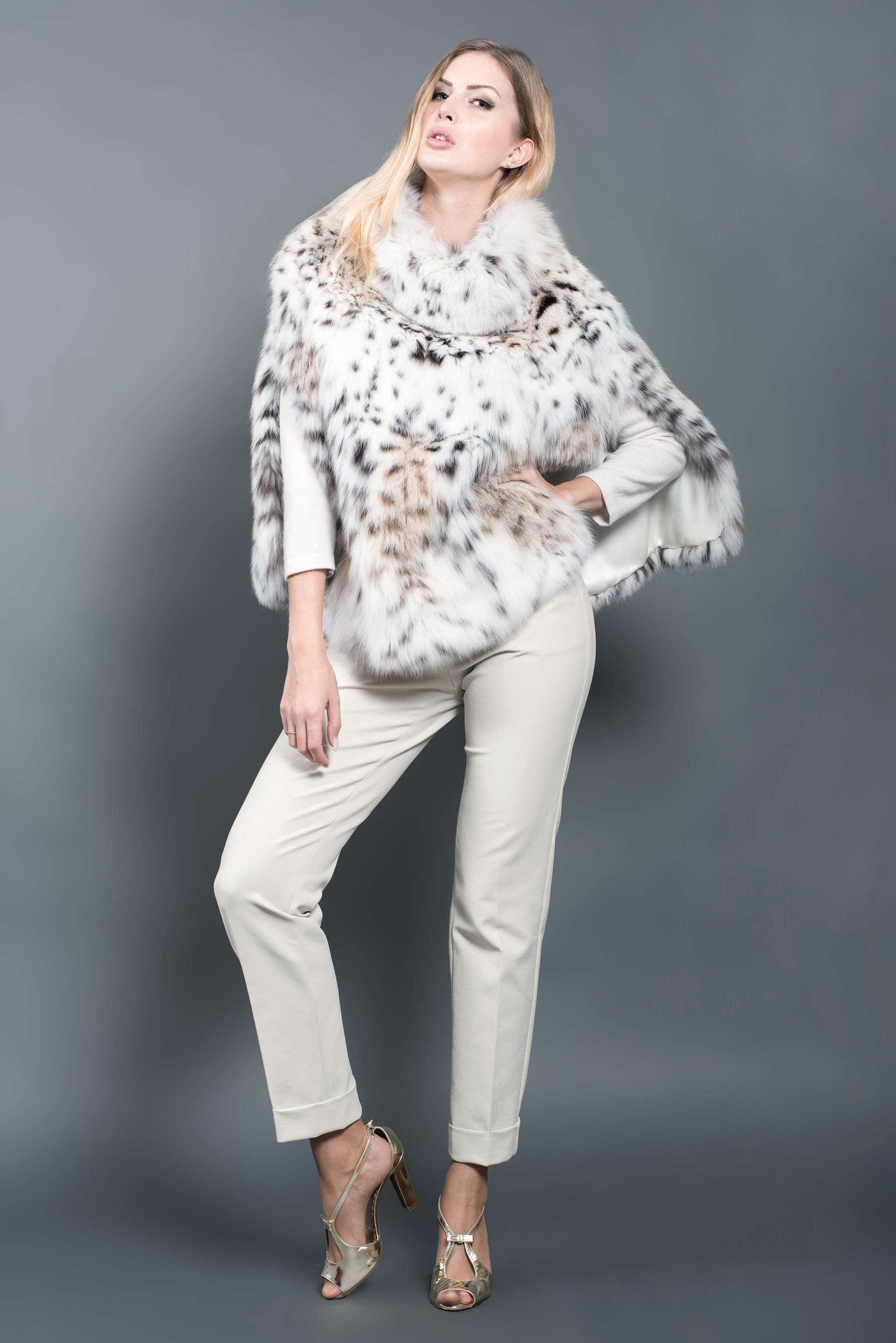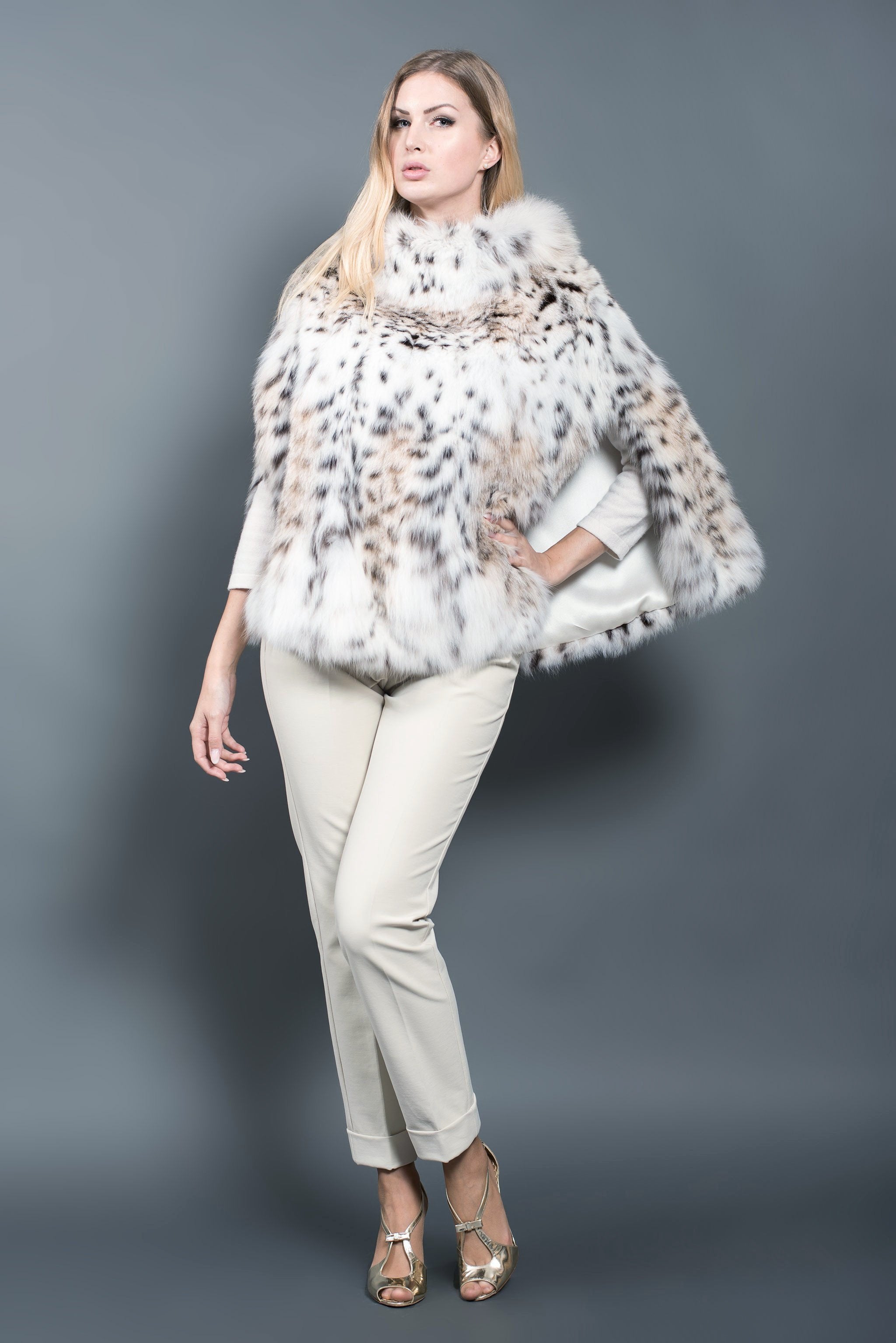 A more distinctive and stylish version of a contemporary jacket, this bolero is enhanced by its beautiful colour from wild Canadian Lynx fur.
Bright, light, and breathtakingly beautiful, this fur bolero with a more extravagant and shapely design, reminiscent of Spanish chaquetillas. It's natural shades of white and beige stem from wild Canadian Lynx fur, one of the most exclusive and sought after materials across the world, known for its warmth, it's unique pattern, and softness .
Designed and produced by Italian expert tailors, this lynx fur bolero also comes with a lining of 100% premium silk.
Note
Canadian lynx fur is considered to be the most precious fur in the world. Hunting these animals is limited in aims of retaining the species population and there is only a limited number of skins offered on the market. We provide the "CITES" certification along with each coat.
| | |
| --- | --- |
| Length | 50 cm |
| Colour | Natural white/light beige  |
| Collar | Standing  |
| Sleeves | |
| Lining | Silk |