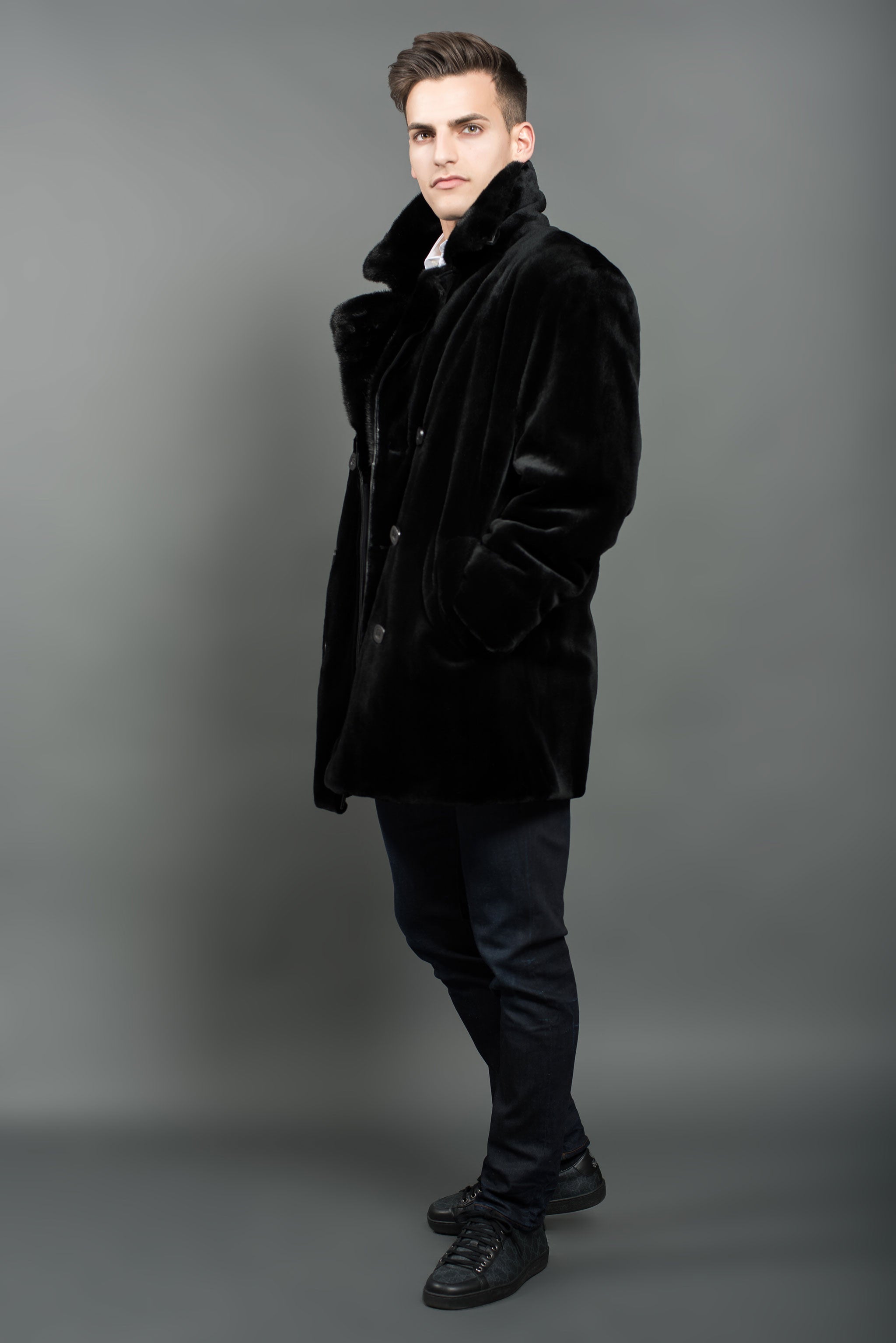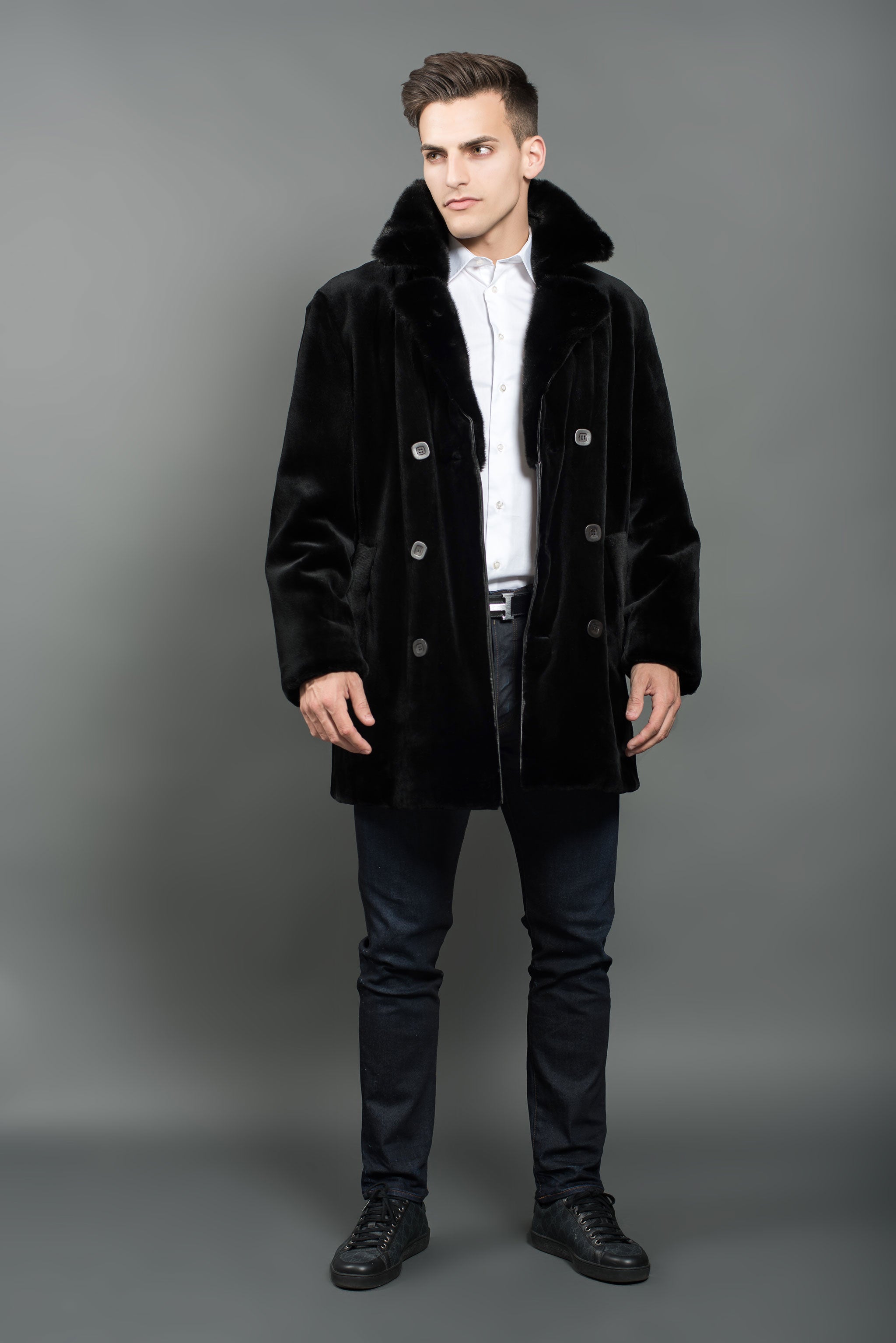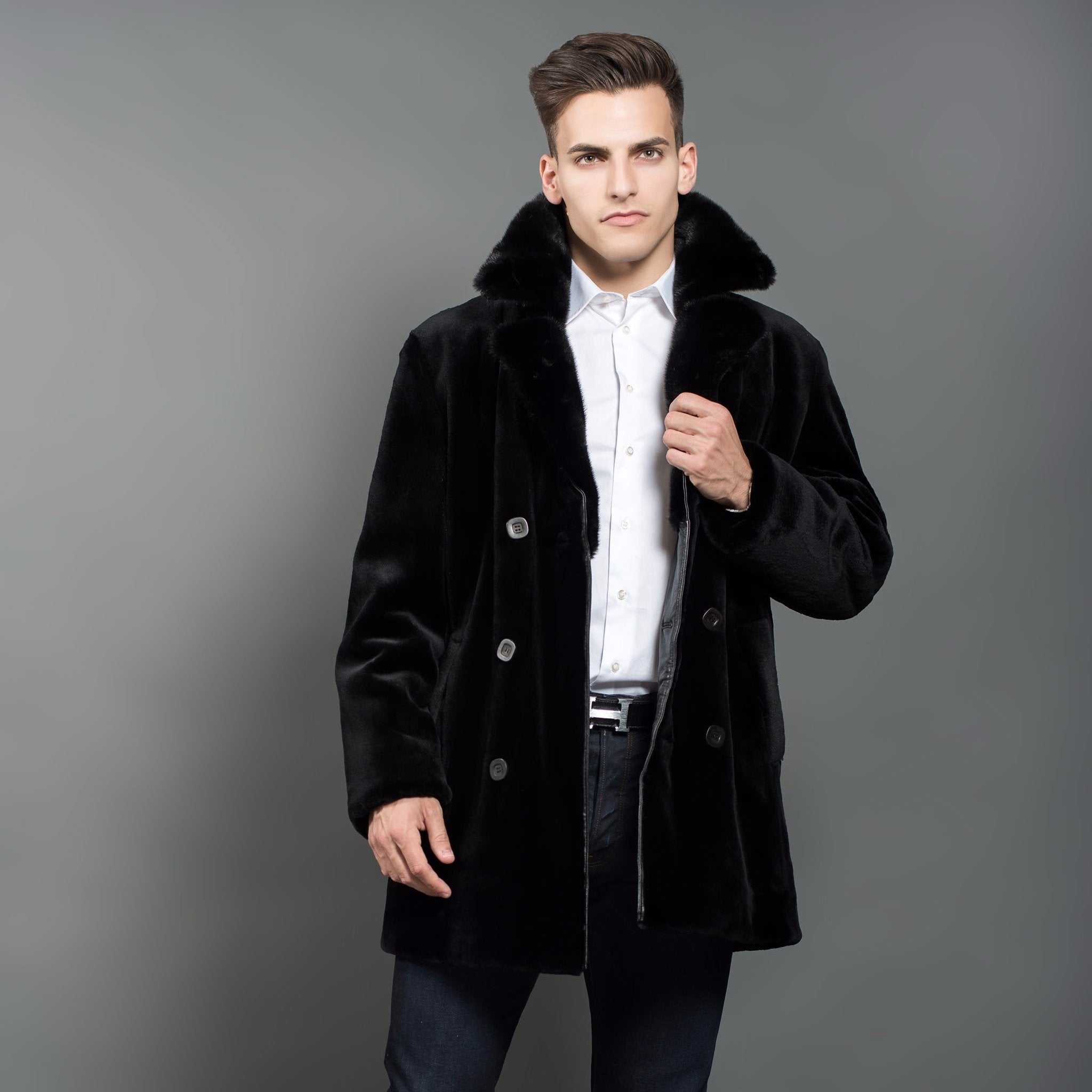 Shaved Black Mink Fur Coat
This mens mink fur coat is the definitive article in fashionable and comfortable outerwear.
In mens fashion, a pea coat is renowned for its style, its iconic collar, and its convenient mid length cut.
It is an essential of any man's wardrobe, and it is bound to guarantee an addition to your look that not only protects you from the cold weather, but also adds a layer of sophistication and elegance.
The only way to improve upon that is to ensure your pea coat is made from the highest quality materials and you will find no higher quality than this coat's winning combination of mink fur and premium silk.
The beautifully rich jet black mink fur on the exterior of the coat is designed to draw the eye in with its allure texture, and is incomparable soft to the touch and smooth to run your hands through.
Made with the finest danish mink fur from certified expert farms, and designed and produced by expert Italian craftsmen, this is the coat that puts all other outerwear to shame.
Wear over a dark navy suit for a sophisticated evening look, or wear over jeans and a crew neck sweater for a comfortable day aesthetic.
Length: 85 cm
Colour: Natural black