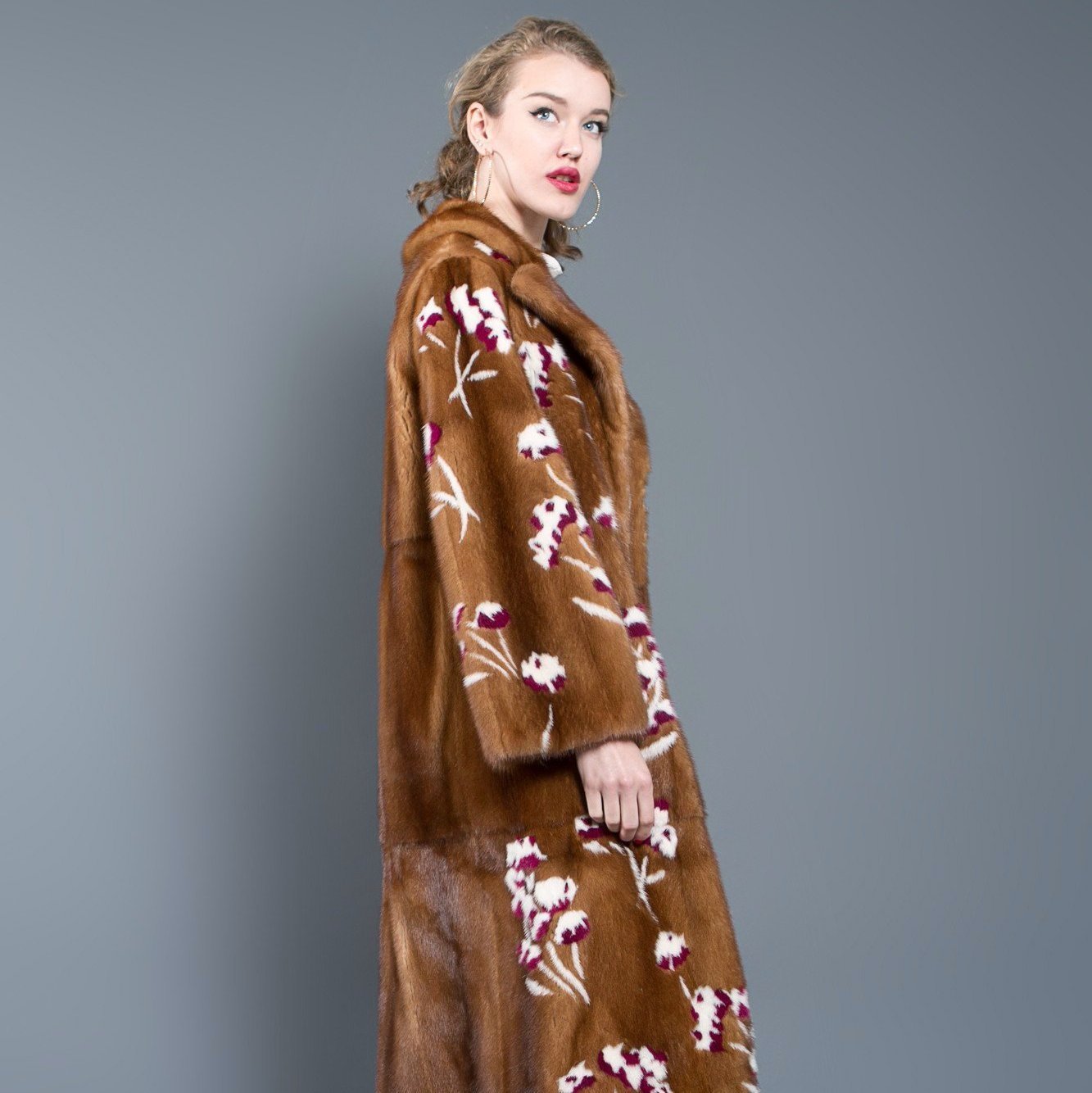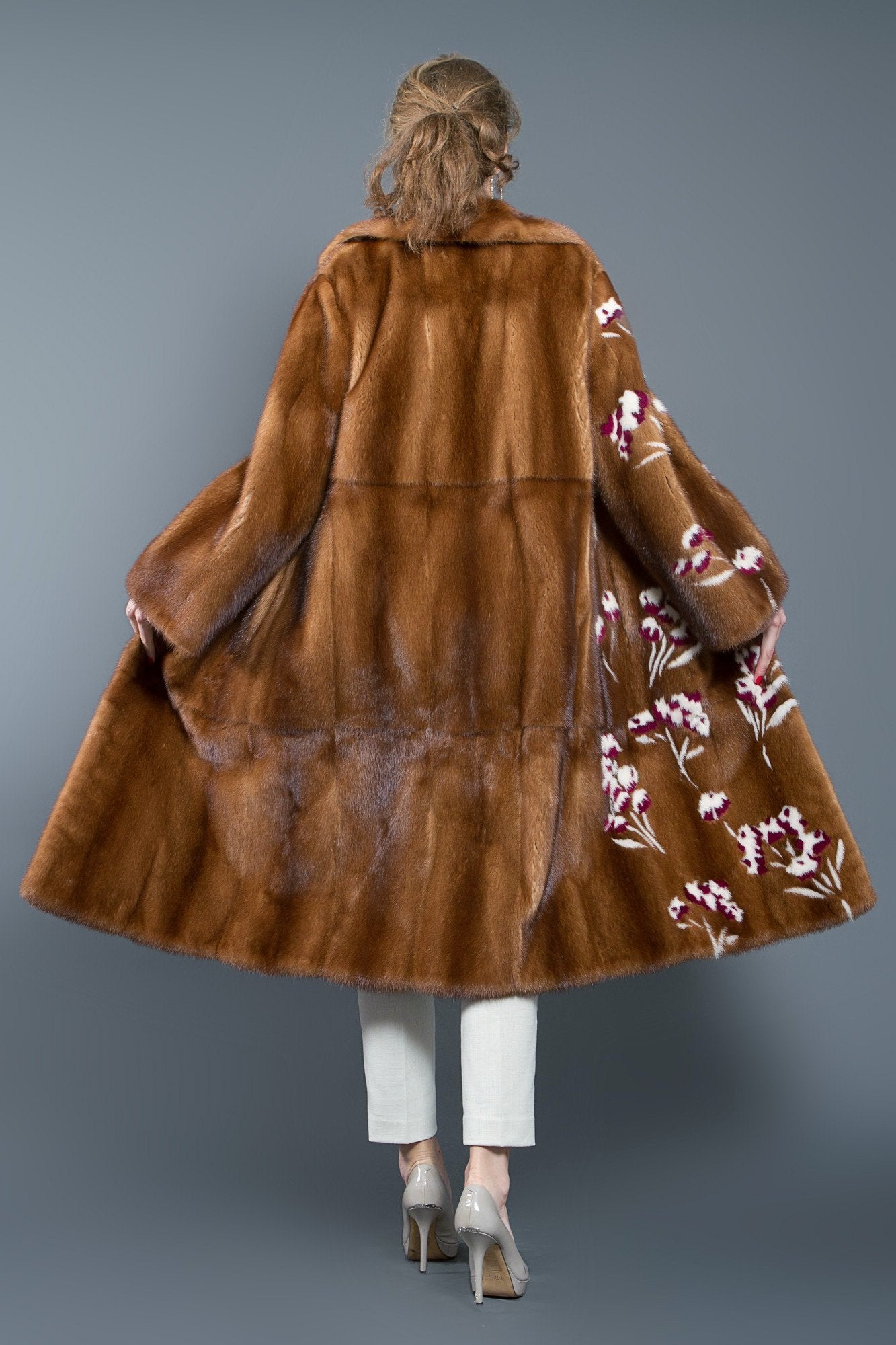 Mink Fur Coat with Floral embroidery Haute Couture
This woman's mink coat brings asymmetrical fashion to a whole new level, with an iconic look and a soft to the touch texture.
Beautifully hand sewn purple and white orchids flow down the right hand side of this beautiful full-length coat, placed on top of a layer of naturally brown mink fur to create a wardrobe essential that is stunning to the eye from whatever angle it is seen.
This coat is soft to the touch; natural mink fur being renown worldwide for its feeling of softness, its silky texture, and its warmth when worn during the colder parts of the year.
Complete with a notched collar and bold lapels, and equipped with single-breasted horn button fastenings, the design of the coat ensures a look that is bold, luxurious, and completely unique.
And this coat ensures that your remain warm as well as stylish, with full-length sleeves, deep external pockets, and lining of 100% natural silk.
Combining luxury Danish real furs with perfected Italian craftsmanship, this brown mink fur coat is the definitive article of outer layer style, and will ensure you a look that is unchallenge in its beauty, its warmth, and its soft to the touch exterior
| | |
| --- | --- |
| Length | 110 cm |
| Colour | Brown |
| Collar | Notched |
| Sleeves | Full |
| Lining | 100% silk |