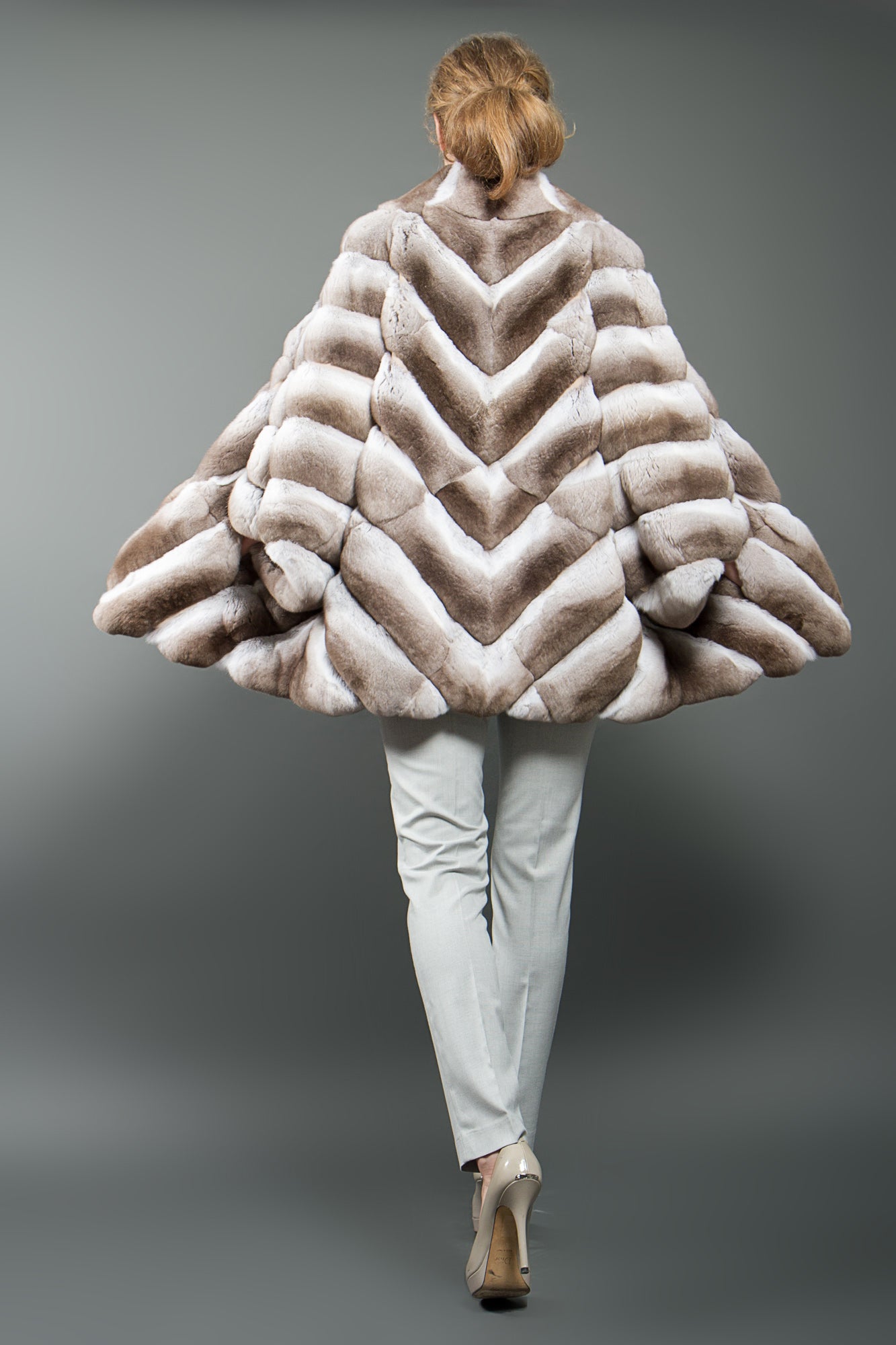 Chinchilla Fur Poncho Iconic
Iconic chinchilla fur poncho is a masterpiece of contemporary styling.
The poncho's stand out large standing collar and diagonal tailoring come together to create a very contemporary garment ensure that the comfort and warmth that the poncho provides never ends.
Below hip length, styled with a diagonal cut, drop-shoulder flared sleeves and elegant standing collar
Chinchilla Fur is one of the world's most luxuriously comfortable and rare materials, making it a highly sought-after delicacy for everything from linings of coats, to collars and lapels, to full length outerwear. Chinchillas are farm raised across Europe and America but originated in South America where their fur has been seen as a sign of luxury and opulence since the 16th century. Chinchillas are most known for their softness, with more hair per follicle on average than almost any other animal in the world.
| | |
| --- | --- |
| Length | 80 cm |
| Colour | Natural beige chinchilla  |
| Collar | Standing |
| Sleeves | 3/4th drop-shoulder |
| Lining | 100% silk |