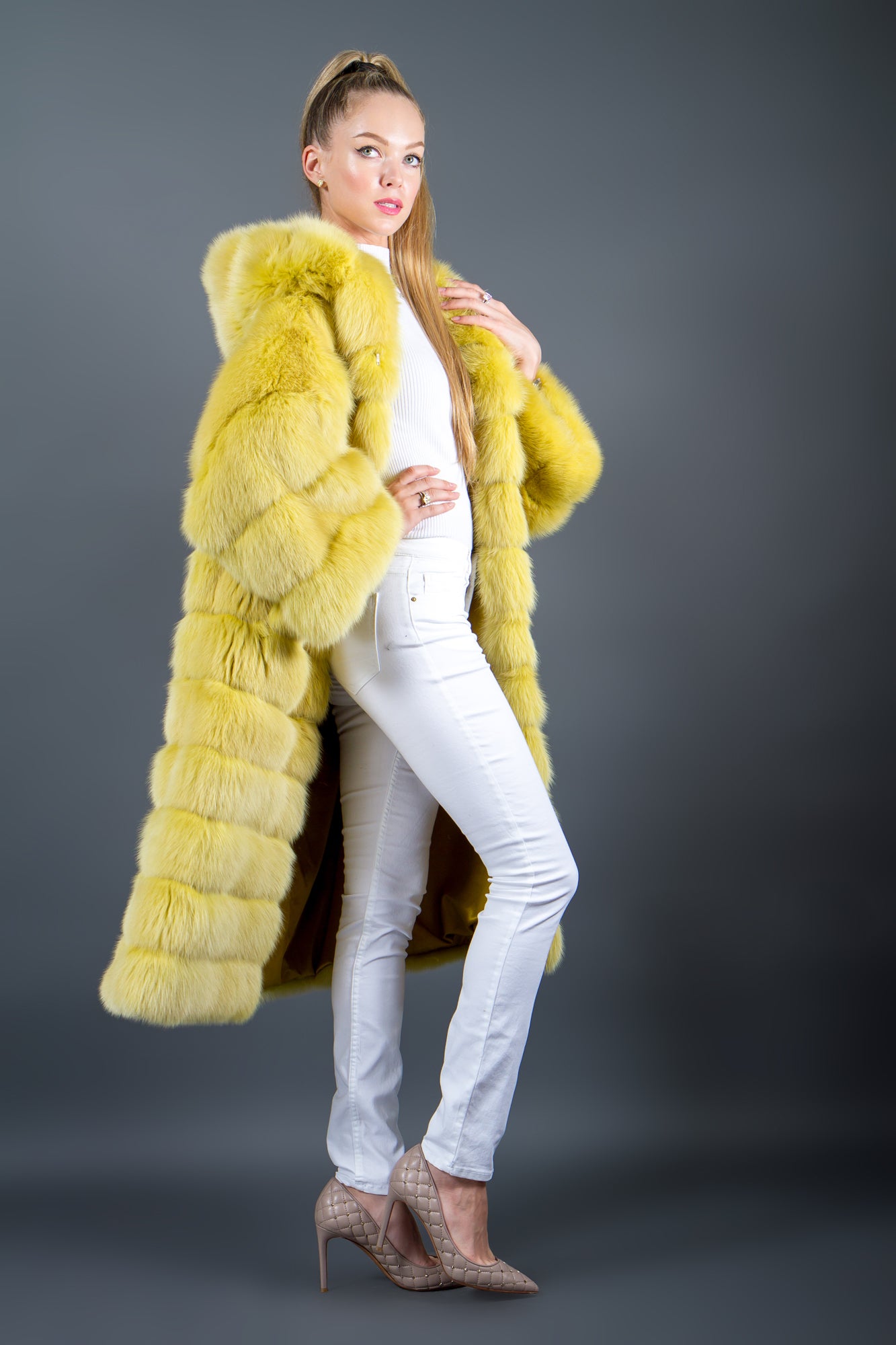 Luxury Sable Fur Coat Yellow
Boldness, beauty and brightness combine together like never before with this Russian Sable Fur Coat.
This shining yellow dyed Barguzin Sable full length coat is the perfect addition when looking to brighten up your outfit and leave an impression on all who see you.
This long coat has stunning diagonal tailoring, a convenient inseam pocket, and a gorgeous and thick double hood that will ensure you are kept warm and comfortable whatever the weather may be.
Available in a wide variety of dyed colours, this coat ensures a memorable and striking look that is unbeatable in its comfort, warmth and style.
Available for bespoke order in brown, golden and pink dyed colours
Note
Sable fur (Martes Zibelina) is the finest, lightest, most luxurious and expensive fur available on the market. The best sable furs originate from the Barguzin Valley in Siberia. 
| | |
| --- | --- |
| Length | 130 cm |
| Colour |  Dyed Yellow |
| Collar | Standard with hood |
| Sleeves | Full-length sleeves |
| Lining | 100% Silk |
Certification : Sojuzpushnina