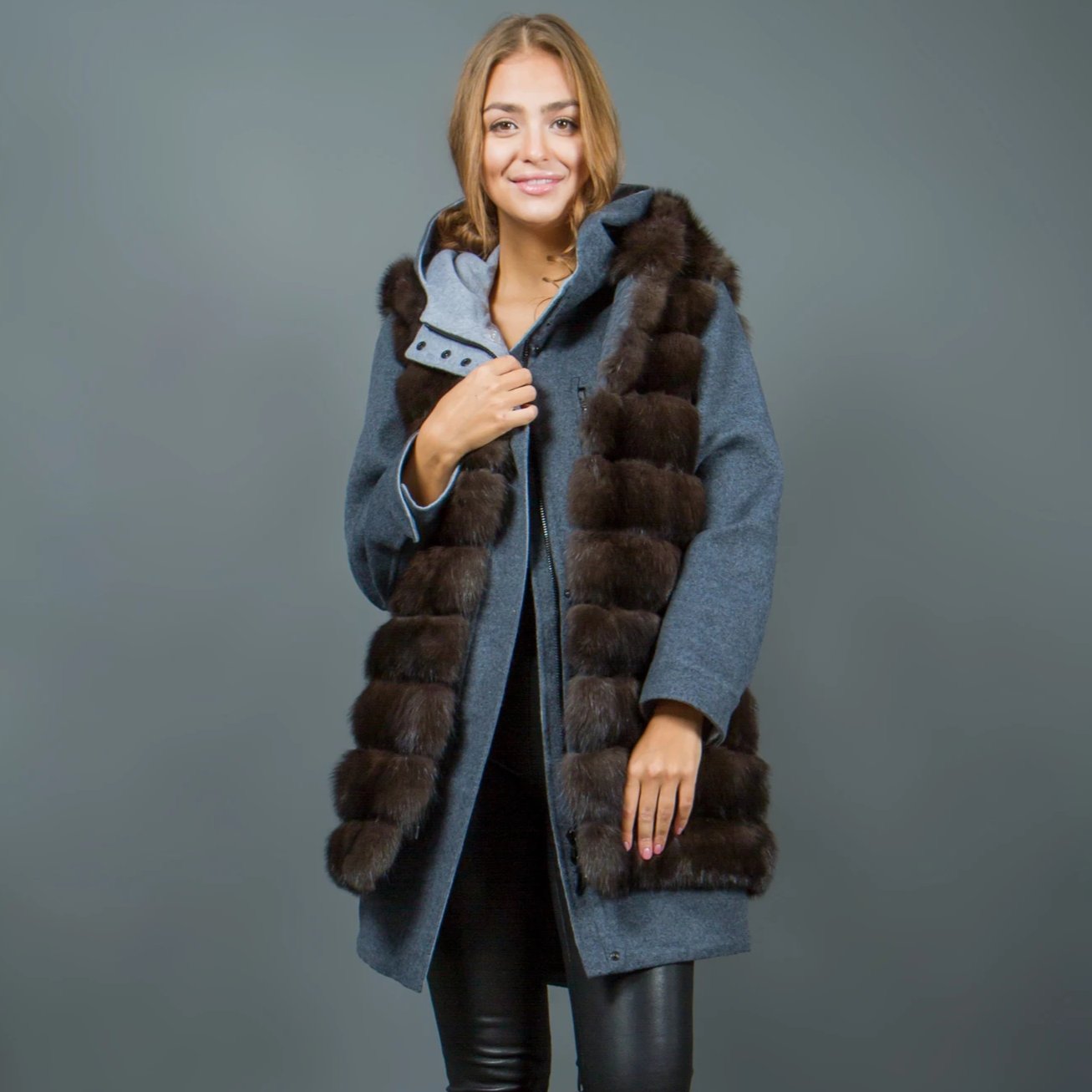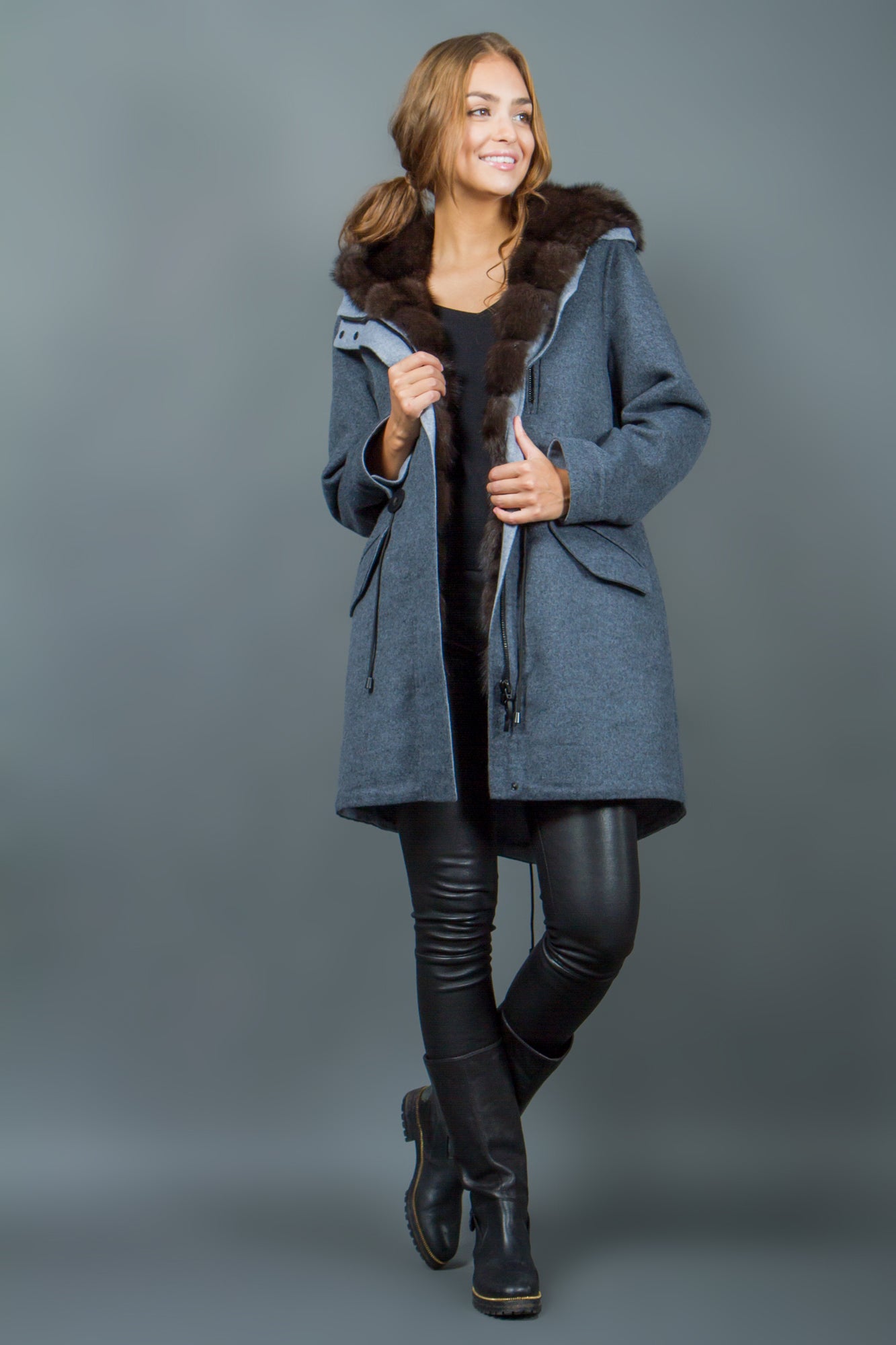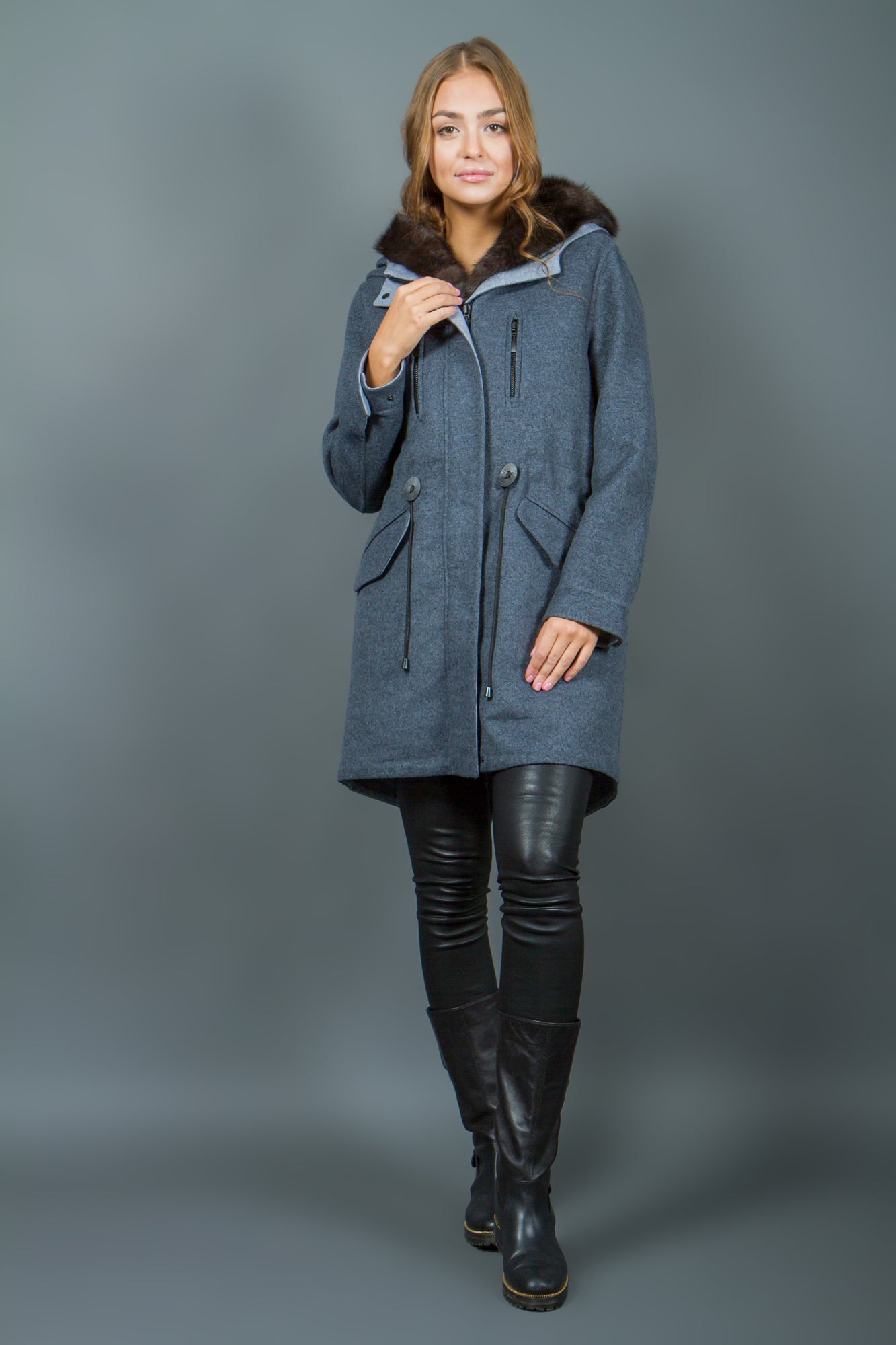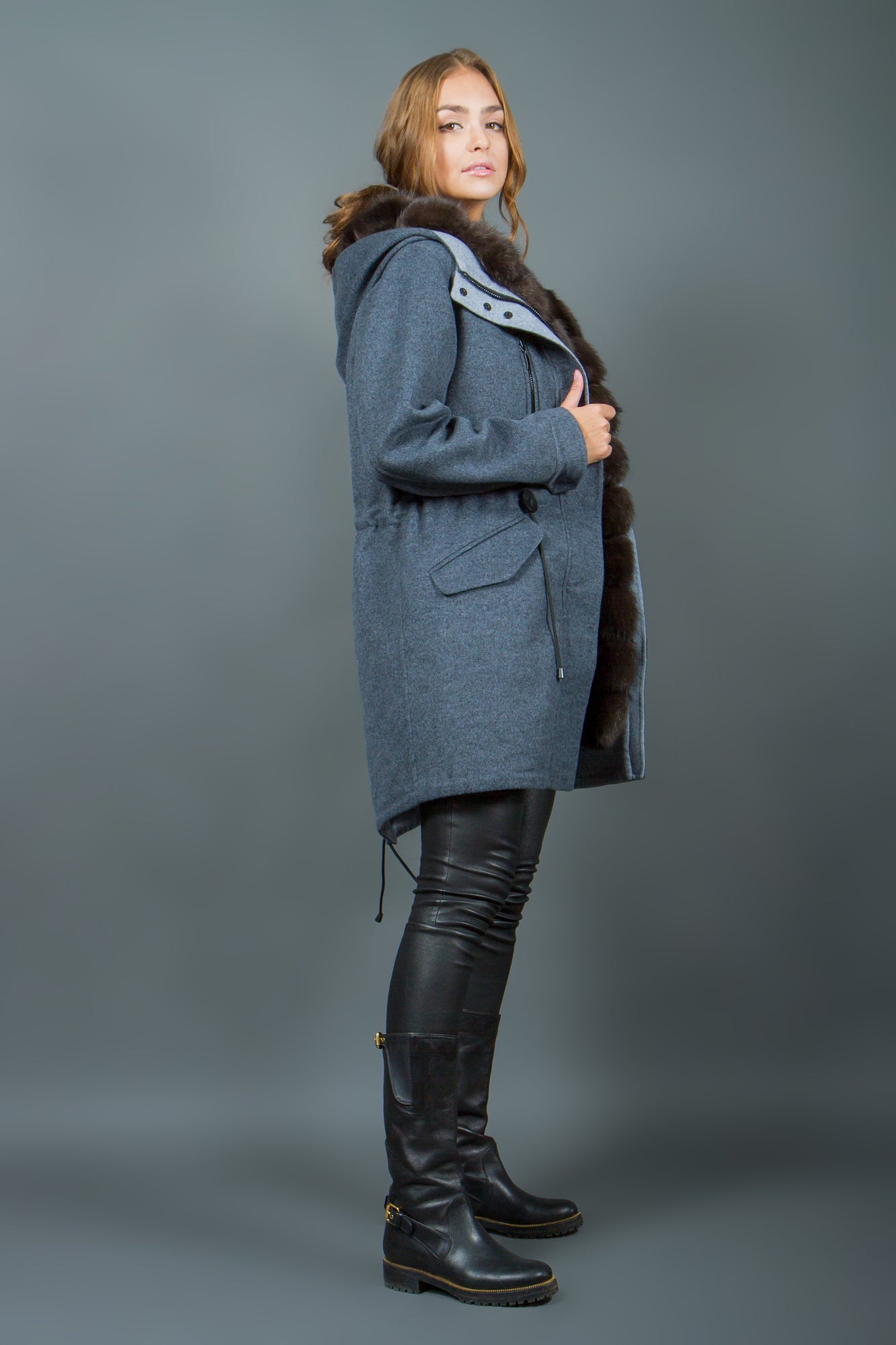 Loro Piana cashmere Parka and Russian Sable fur vest
The ultimate combination of contemporary fashion staples, combining Russian Sable with the highest quality cashmere to create a versatile and luxurious look.
This parka and vest combination ensures that you have a wide variety of stylish and opulent looks to impress the world around you.
Both the grey double cashmere parka and the rich brown Russian sable vest can be worn separately or combined with either piece being worn on top for enhancing the effect of your outfit.
Both pieces of clothing  are designed and produced by expert Italian craftsmen, and both ensure you are kept warm, comfortable, and with a variety of stylish  daytime looks that are enhanced by some of the finest materials available to man.
This model can be worn in many ways:
Parka along
Parka with Sable fur vest attached inside
Parka with Sable fur vest dressed over
Sable fur vest along
Note
Sable fur (Martes Zibelina) is the finest, lightest, most luxurious and expensive fur available on the market. The best sable furs originate from the Barguzin Valley in Siberia.
| | |
| --- | --- |
| Length | 90 cm |
| Colour | Natural brown / Grey |
| Collar | Standing with hood |
| Sleeves | Full |
| Lining | 100% Sable fur |
| Certification | Sojuzpushnina /Loro Piana |